Hey Happy Bookworms!
So, as some of y'all know, I'm in our school's musical (Which is scarily rapidly approaching!) but that means that I've had rehearsals EVERY DAY ,so I hope you'll excuse this teeny tiny post of these new cacti I got!
My mum got me these two little pots for Christmas and I just didn't know what to do with them but she suggested plants so here we are!
---
This is my bigger cacti and She's called yep, I named them America! This is from the selection (comment if you've read) for not really any reason, I was just thinking about books I liked and characters and I thought she looked like an America…
Ok, this little guy is called Mike because – Ok, tell if I'm crazy but…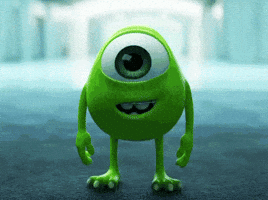 Mike Wazowski? Don't they look alike? Anyone? Yeah, ok, no one else…
---
Anyway, I'd just like to say RIP to my last succulent. I wasn't a bad plant mum, ok? It just got sick
…and shrivelled and died
But yeah 😂
Thanks for reading.
Bye!
El xox