Hey Happy Bookworms!
um….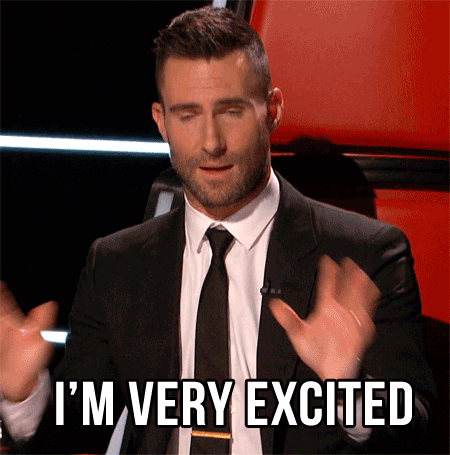 Because, I HIT 100 FOLLOWERS!!!!!!! (like you read the title but still)
---
This is crazy for me & I don't really know what to say, I hit it on Tuesday & it's still sinking in.
*she says, about to say a whole bunch*
I'm so thankful for every single one of you! Especially the people that take the time to leave lovely comments (I was gonna list some people but I don't want to leave anyone out, you know who you are though 💕) and anyone who likes my posts and just anyone who reads them and enjoys them! When I started blogging (please do not look up my old posts) I was…not the best. But I feel like I've improved a lot, especially recently & I love the content I'm creating at the moment. It makes it even better that you guys have told me you love my content too & some of you have even said you aspire to be like me, which is like, thank you guys so much! It touches me to think that I'm an aspiration to people that have incredible content too 😘
Really all I can say is: it takes time to become better & of course there's stuff you can do to improve quicker but time & experience teaches you the most (look at me being all philosophical!) And CONFIDENCE! As I've become more comfortable with blogging, my confidence on here has grown immensely, which in tern has led to better posts, cooler content & being able to put jokes in my posts (because humour makes everything better!)
So, yeah…that's the emotional part of this post, now the exciting part – SUPRISE!
I made graphics *dun, dun, duhhhh*
I've been planning this for awhile but was looking for a good time to publish it & I thought 100 followers would be the perfect reason for a make over!
So, I'd really appreciate if you checked out my actual site (if you're reading this on the reader or email) and tell me what you think!
Please be nice! I made all the graphics myself & only have experience in school graphics classes 😂 and I don't have the same software so…I literally had to learn everything from scratch! But it was fun frustratingly fun & I don't think they're too bad?
Also, I'm committing to making feature images for my posts – we'll see how that goes though & they might be insanely basic but it's a new era of more aesthetically pleasing posts on ElatedBooks – enjoy!
---
Thank you so much for reading this & it's so crazy that I'm even making this post but thank you, thank you, thank you!
I've got some special shout outs to my family & friends:
Thank you so much Sunshine for having THE BEST reaction when I told you about 100 followers, ilysm 🤗
Thanks Mum for reading all my posts & for taking an interest in my blog ❤
Thanks Dad for always correcting my grammar & spelling on here 😝
Happy Birthday Grandma 🎉 And thanks for always supporting what I do ❤
And of course, another big thank you to all you guys! 💕💕