Hey happy bookworms!
I really can't believe it's already November! It feels like just yesterday that I started putting 2019 on these wrap up posts & soon it'll be 2020!
This is gonna be a pretty long one since I did my September wrap up a little early & this one a little late so sit tight or skip to what you wanna know about! As always, I'll mark any spoilers or ARCs.
*Also, prepare for me to talk about comedy in books like 50 times*
---
It's Complicated by Tellulah Darling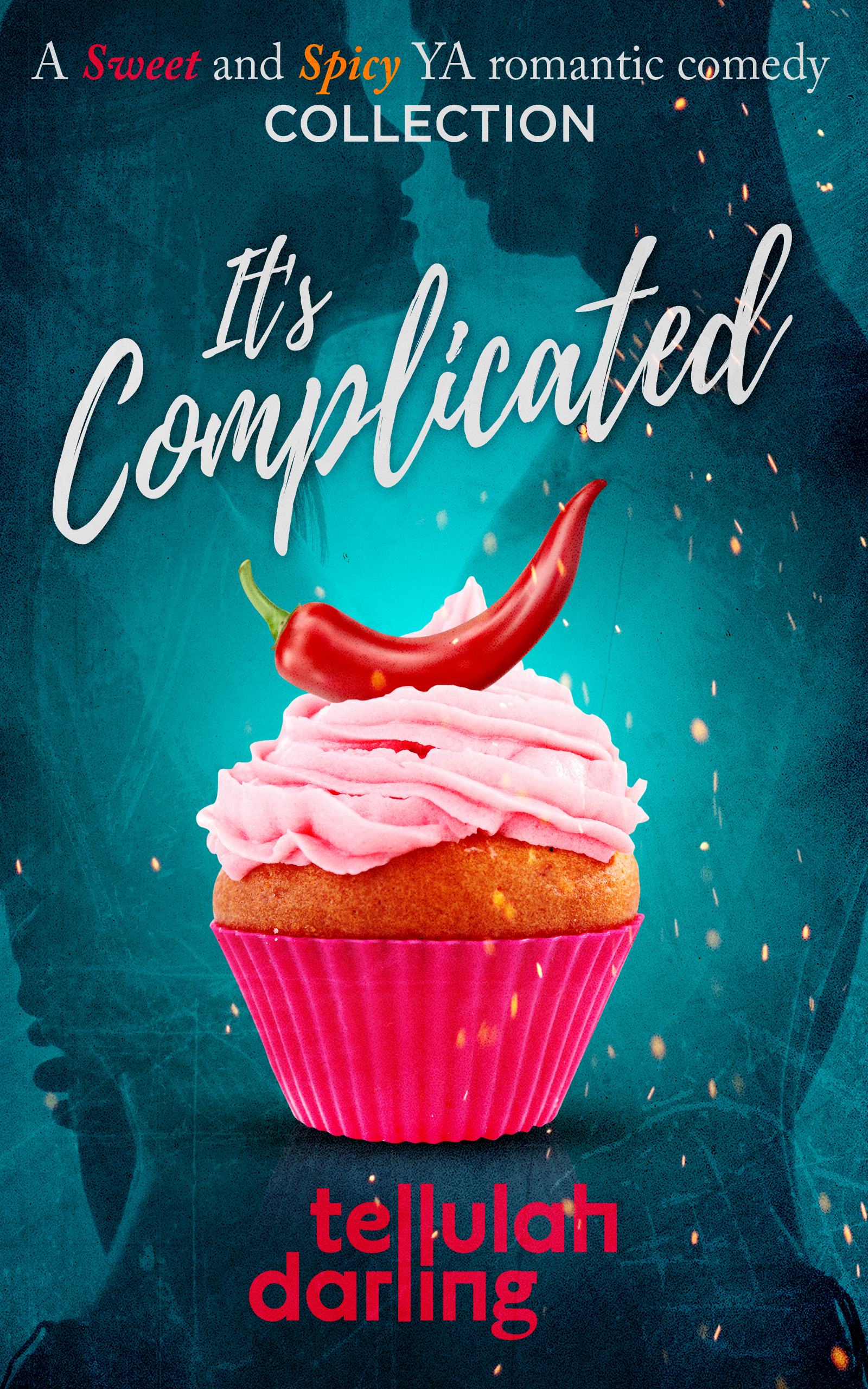 *I got a free copy of this through netgalley*
This is a collection of 2 stories so I've broken the reviews up:
Sam Cruz's infallible guide to getting girls:
I don't think I've ever rated a romance book this highly before!
One of the things I value most in entertainment is humour – if something doesn't have jokes, what's the point?
Now, this book took me a little while to decide if I loved the comedy style or hated it but I adjusted & decided – it was hilarious!
The humour really carried the story through a lot, the beginning is quite a culture shock as the characters really are EXTRA but you get used to it 😂
The actual story was great too – I think it was quite a different approach to some typical tropes (I'm such a poet XD) & I loved both Sam & Ally. Both were idiots at times (but that's just realistic) and I loved how this worked for them.
Kissed off:
I really liked the first book in the collection & was worried I wouldn't like this but Tellulah's books don't disappoint! A ninja-inspired romance with Japanese characters & history, 2 lesbian side characters & hilarious family dynamics? Yep, this book was great 😆
Publishing date: Already out
Hellicious 

by

Mina Elwell, A.C. Medina, Kit Wallis, Jio Butler
*Got a free copy from diamond book distributors*
This was hilarious, gory & adorable (just trust me on this one!)
What happens when the devil's granddaughter wants a playmate? Well, she obvs goes & kills someone for it 😈
Great illustrations – I loved all the designs for the characters & animals! Very sweet and…scary.
…ok, this was a really cringy review but idk what to say! It also kinda reminded me of Disenchantment (It's a TV show from the people that did futurama)
Cress

by

Marissa Meyer
This series should so 100% be turned into a movie! There were so many scenes where I could just picture it working so perfectly!
I think Princess Winter is one of my new favourite characters – I love how creepy she is! Just my kinda thing 😉
I also think this one was really funny! Especially towards the end, I don't know, I just found myself laughing at it all a lot (in a good way obviously!)
Can't wait to read the next one but I still think Scarlet was my favourite. 😆
A Court of Mist and Fury

by

Sarah J. Maas
I honestly can't understand how people like this book – Feyre is so freaking annoying I wanted to strangle her ALL THE TIME.
I mean, let's be real, I only read this for Rhysand & I'm so happy with how it all turned out for him and I did like everything in the night court, from his friends to Velaris.
But can we just ban Sarah from ever using the word "male" again, ESPECIALLY in the form of adjectives – it drove me crazy.
It's an interesting thing that Feyre spends one book going after her 'true love' and then has a full 180° turn because that never happens in YA really & honestly it was nice to see. I just wish Tamlin wasn't described as such evil – why can't it just not have worked? It wasn't what Feyre needed & that's ok but honestly I felt pretty bad for Tamlin. I mean, up until the end, yeah he made a mistake but he wasn't the monster that Feyre constantly went on about & honestly, Feyre wasn't a little bundle of pure goodness either.
We stand Rhys but Feyre is one of the most insufferable protagonists ever.
Wasted Space Vol. 1

by

Michael Moreci, Hayden Sherman
*I got a free copy of this from diamond books distributors*
I was intrigued to how I'd find an action graphic novel (more typical comic book stuff)
At first, it wasn't my thing, I feel like their eyes were all really weird & I've heard a couple people describe it as sketchy, which I agree with. But I pushed on (I mean, they're only short) and I enjoyed it more! I can't say I would go for something like this again but it did sort of remind me of guardians of the galaxy in a way (which I liked so…)
Northanger Abbey 

by

Jane Austen
*I got a free copy of this through netgalley*
I never really enjoy classics – just something about the writing feels so far removed – but reading Jane Austen was so enjoyable! She just has a way of writing where she's so self-aware & I love how she jumps out of character to talk to the reader directly!
And then of course, this cover – THIS COVER – is absolutely beautiful & suits the book perfectly!
Permanent Record

by

Mary H.K. Choi
*I got a free copy of this through netgalley and was so crazy happy*
Ok, I loved this book so much!
I really want to read emergency contact (I can't believe I haven't gotten round to it yet!) so when I saw this pop up on netgalley I was super excited and then I got approved & it actually made my day! 😆
I loved reading this from the perspective of a guy because, I mean, when is it ever a guy narrator? Unless an author does 2 POVs but that's a whole other kettle of fish… (I wrote this a while ago so, um…ok, El 😂)
Anyway, it was different from so many other books because of it & it was just nice finally seeing a guy tell a contemporary!
And I mean, I'm not a guy so I can't testify to how well Mary wrote Pab but I thought it was good 😂
The story just felt super down to Earth, which is so important because I feel like sometimes authors get a bit carried away on making it too perfect or they ignore other important bits of life. Like Pablo is a college drop out, drowning in debt, working in a health food store, trying to balance the expectations of his Asian mum AND now he's dating a celebrity. Yeah, the last one's pretty crazy but it's balanced out by sucky normal things that he has to deal with. I also feel like the roommate situation helped a lot in the real-life factor.
And last (but definitely not least) this book was so funny, honestly I was laughing so hard at some points (and I just had my braces put on so IT HURT) but it was worth it because comedy is always the cherry on the little bookish cake 🍰
Publishing date: Already out
Caraval

by

Stephanie Garber

I finally got round to this & I was so excited and then…I have to say this book was pretty underwhelming for me 😦
When I first heard about it I thought it was gonna be a tale full of mystery & fun with some strange-the-dreamer-level descriptions & it just wasn't. Ok, maybe I was aiming a little too high but I thought it was fair with how much hype this book gets!
Scarlet is kinda annoying – she's really just a bit of a wet, floppy character & Tella is just downright annoying, like I couldn't stand her!
Although the whole world of Caraval is a great idea it just didn't get there for me – a lot of the parts were pretty vague and there was potential for so much more world building.
Overall, it's alright but nothing special 😕
---
Thank you so much for reading!
For awhile now I've had quite a big spike in followers & I just want to say thank you! To all the bloggers that shouted me out & all the people that decided to follow me 💕
Your opinions on these books? Come shout at me for caraval XD